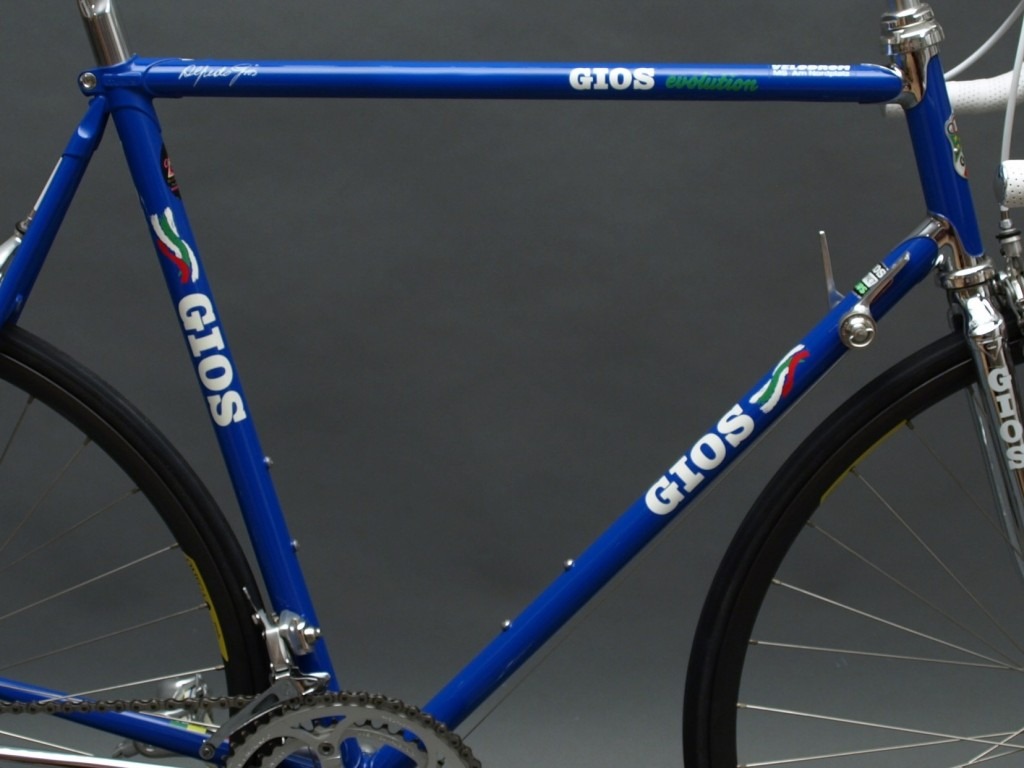 Showing the results of paint repair at a customers Gios Compact Evolution. The frame was almost perfect, if not those deeper scratches at the right rear upper stay and a small dent in the middle of the top tube.

Goal of this repair was a perfect result without any visible differences in paint or finish. I matched the color of paint; filled and repainted the areas partially. All decals remained original. On this occasion the bike also got some new Veloflex clinchers.
Campagnolo Chorus, Campagnolo Omega strada hardox, Selle Italia Concor, Veloflex tyres, spot repair, smart repair, dent removal, Beilackierung, Lackausbesserung, Gios touch up color, Gios Ausbesserungslack ...
---